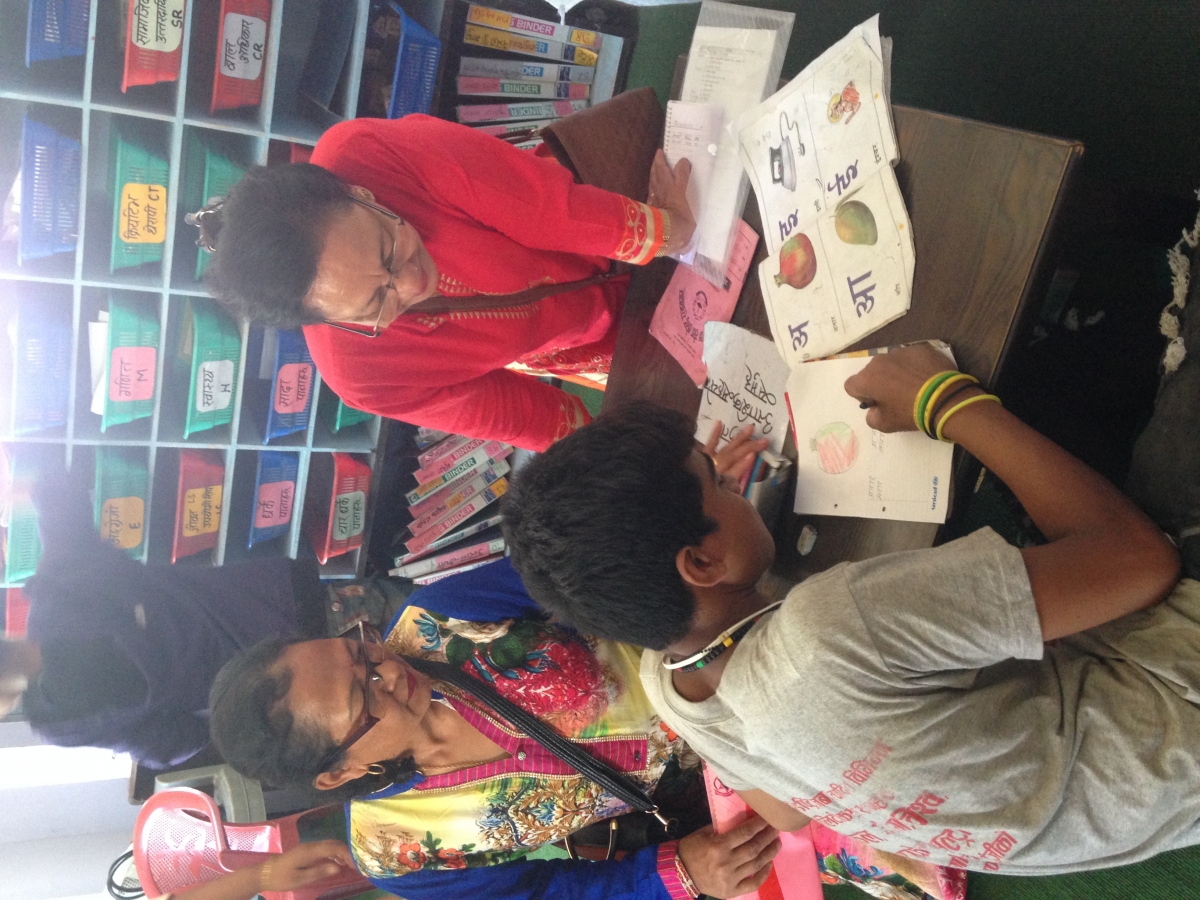 Umang Shankar Patel (Name changed) is a 14 year old boy working at a local garage at Ratnanagar, Chitwan. When Facilitators at the local KSK at Ratnanagar went to filed visit in search of out of school children, they decided to visit a local nearby garage where they met Umang cleaning a motorcycle. They had a brief chat with Umang who was more bothered about the work than answering the facilitators. So, they decided to talk to the garage owner who retorted that the boy was returning his home soon. However, facilitators did their best to convince the garage owner about KSK and its flexible timing to accommodate Umang's timing as well. The facilitators felt that garage owner agreed reluctantly.
However, even after 3-4 days of waiting the facilitators did not receive Umang, they went back to the garage and this time talked to Umang who claimed that he would be kicked out of the job if he decided to go to study. Facilitators finally convinced him that if he wished to study they would help him have his job and also be able to study which will further help him in his job. They also talked to the garage owner about supporting the boy to study during his free time.
Finally Umang arrived the next day in the late afternoon hours and the facilitators gave him a special welcome with garland and vermilion. He was enrolled at KSK on January 1, 2017 and a profile of him was maintained at KSK. The profile has his personal details including his mother's name – Saraswoti Patel who lives in Bara and they belong to the Madhesi community speaking Hindi. His father had died when he was young and subsequently he dropped out from grade 1 to support his family through his work. He had to send money back to his mother and siblings in Bara. He was carrying on the responsibility of his father.
Initially, Umang was quarrelsome and never took off his shoes while entering the KSK. He was of the opinion and would constantly say that more than learning he had to earn more money and send it to support his family. However, with support from the facilitators he learned to greet everyone and began to pay attention to his hygiene and his behavior towards others. Eventually, he realized the importance of being cooperative and social with other KSK learners. He made friends with many of them.
Being a drop out from grade 1, his learning level was unsatisfactory. He knew very basic alphabets but he has made great progress in his Nepali and in the post test he scored an A. He however still needs to work on his Maths and English. Till October, 2017 he attended 179 days and his garage manager is also happy that he has become a better and honest boy. He is a regular learner at KSK.