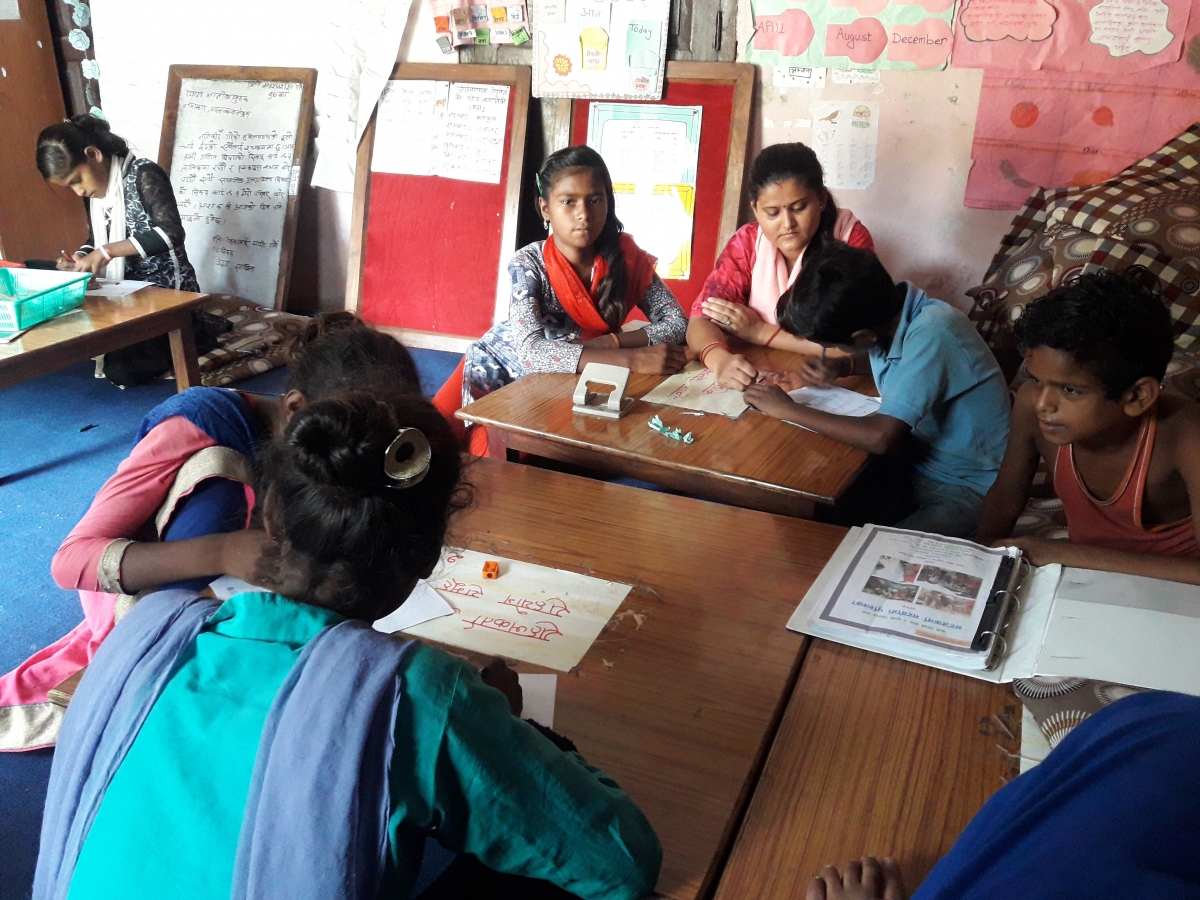 Ishani Khan (real name changes) is a 13 year old Muslim girl residing with her distant aunt at Nepalgunj. Her story goes like this. Prior to staying with her aunt she lived with her family at Ganeshpur, Kohalpur which is nearly 23 kms from Nepalgunj municipality. She left school while she was studying in grade 3 at a local school. She was brought to Nepalgunj with the promise of continuing her studies while having to carry out household chores at her aunt's place. She was also given 1500 NPR monthly for her work which she had to send to her family at home. But her dreams of studying remain unfulfilled because she was unable to work and study at the same time. She therefore dropped the idea of studying.
Ishani had to get up early and do all the household chores including making tea and cooking and washing dishes etc. She had some spare time only in the afternoon at 1:00-2:00pm. With her aunt's approval she decided that she will go to learn tailoring from Fatima Foundation which cost her 300 NPR. She would travel in an old creaky bicycle to get to the place and back. At the tailoring place, she made friends with Salma who was a regular learner at KSK. When she learnt about KSK through Salma, Ishani too wanted to get there to learn. So, her friend Salma took Ishani to visit KSK.
Ishani claims that she felt like heaven when she saw the KSK centre with the carpeted floors, lots of teaching and learning materials, children using the XO laptops and all the decorative materials made by children hung on the walls. Ishani realized that most of the children were school drop outs and came to the centre to learn at their free time. When the facilitators inquired whether she too wanted to join KSK, she was overjoyed but said that she had to ask her aunt. At night, she couldn't sleep and the next day, she asked her aunt who however refused and once again her dreams came crashing down on her.
Those four days Ishani remembers keeping herself in the house and sobbing to release her despair. At that time, she felt that she was destined to be cursed. She did not attend her tailoring class too. However, on the fifth day she saw her friend Salma with one of the Facilitator of KSK right at her doorstep talking to her aunt. On closer getting to their conversation, she heard the Facilitator persuading her aunt to send Ishani for two hours at the KSK. Her aunt realizing that it would not cost her any money consented and finally Ishani felt hope.
Finally, on 15th February 2017 Ishani got herself enrolled at the KSK centre and ever since she has been coming regularly. Her pretest results were very low and she did not get any scores in English and Maths. However, her quest for learning has made her to come to KSK and she has learnt her alphabets in both Nepali and English and can do simple calculations. She also loves to draw pictures and sing and dance with her friends at KSK which they do once every month. She has given 199 hours at the centre and is currently a regular learner.